Handmade Chocolates with the Big Picture in Mind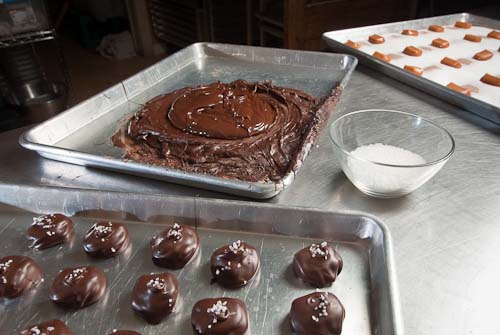 What does our mission mean?
It means making conscious choices about ingredients, packaging and how we give back to the community:
We cook homemade caramel and truffles in small batches using traditional copper kettles and then hand-dip each homemade center to perfection
When we think about our products we ask, "Can we make it ourselves and if not can we source it locally?"
Our ribbon is made from 100% cotton and is compostable!
Our gifts boxed are made with 100% Post-Consumer Waste from Mohawk Paper which is manufactured in New York State using wind power.
Our cellophane bags are biodegradable and compostable!
Our inks used for printing are made from a soy base and are manufactured in Greenfield, Massachusetts.
We support charities and organizations that work to promote health, education and responsible practices both locally and globally.